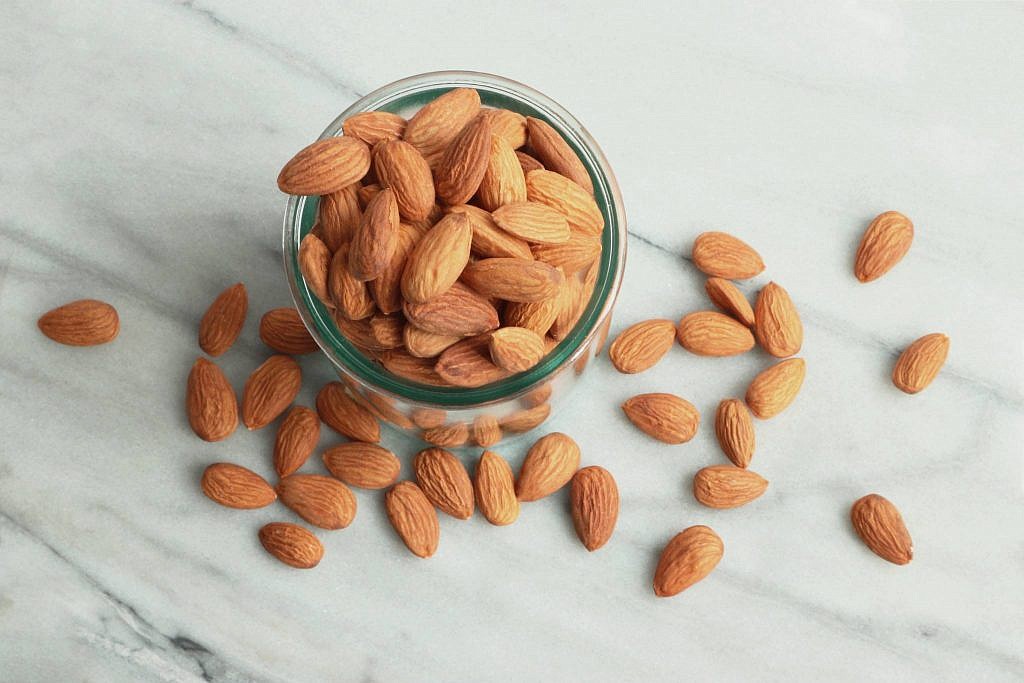 A must in every kitchen! This two-ingredient smooth, creamy-nut sensation is filled with pure almond goodness and lasts 3-5 days in the refrigerator. Use this beauty in everything from dips, sauces and dressings to smoothies and oatmeal. I love mine plain, but get creative and let your taste buds take over. Try adding in Ceylon cinnamon, vanilla bean or even some dates. Use this exact recipe with any nut of your choice. Aside from almond milk, hazelnut milk is another one of my favorites. You can taste the quality with every sip. Once you try it, you'll never want to go back to the store-bought milk!
Quick Health Tip: Do your body some good and steer clear of all those extra chemicals that store-bought almond milk usually contains. Also, make sure the almonds you buy are raw, unpasteurized, non-irradiated, not treated with propylene oxide (PPO) and are not blanched or roasted. Once you find a trusted company that works for you, stick with them!
Ingredients
2 cups raw unsalted/unsweetened organic almonds
5-6 cups filtered water
Directions
Place your raw almonds into a bowl. Fill the bowl with filtered water until the almonds are completely covered. Soak your almonds for 8-12 hours. I leave mine soaking over night so it is ready to make fresh in the a.m.
Rinse your almonds with filtered water and throw them into your blender, along with 5-6 cups of filtered water. I use around 5 cups of water since I prefer thicker almond milk, but you do you! For best results and more yield, definitely use a high speed blender.
Blend thoroughly until creamy and smooth. This usually takes no more than a few minutes.
Grab a big bowl and an unbleached nut milk bag. Next, hold the nut milk bag over the bowl and strain your almond milk.
Now the fun part. Using your hands, strain until you get every drop!
Pour into a sealable glass jug and enjoy!