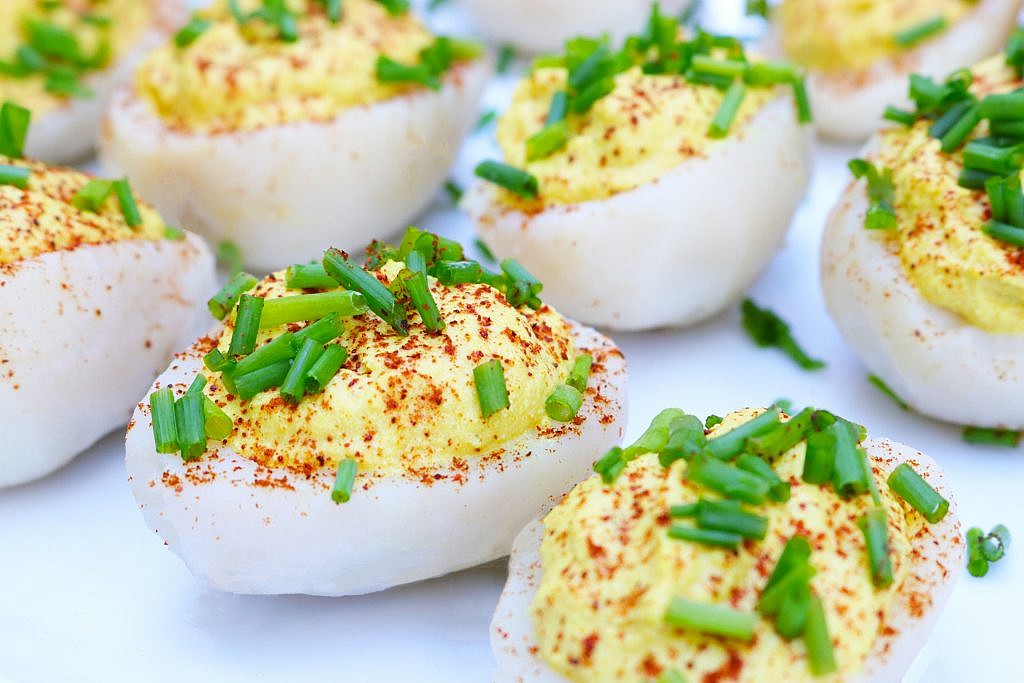 Why ingest inflammatory deviled eggs when you can nourish your body with angel eggz instead? Good vs evil dilemma…definitely! Your body craves vitamins and minerals, so why not focus on nutrient-dense foods that will aid in your body's own healing mechanisms. Eggs are pro-inflammatory, high in toxic pollutants, heterocyclic amines and cholesterol. I say skip the eggs. The star of this dish is the potato and who doesn't love those! Share these guiltless delights with family and friends knowing that you're putting their health and wellbeing at the forefront. Trust me, they most likely won't even be able to tell the difference!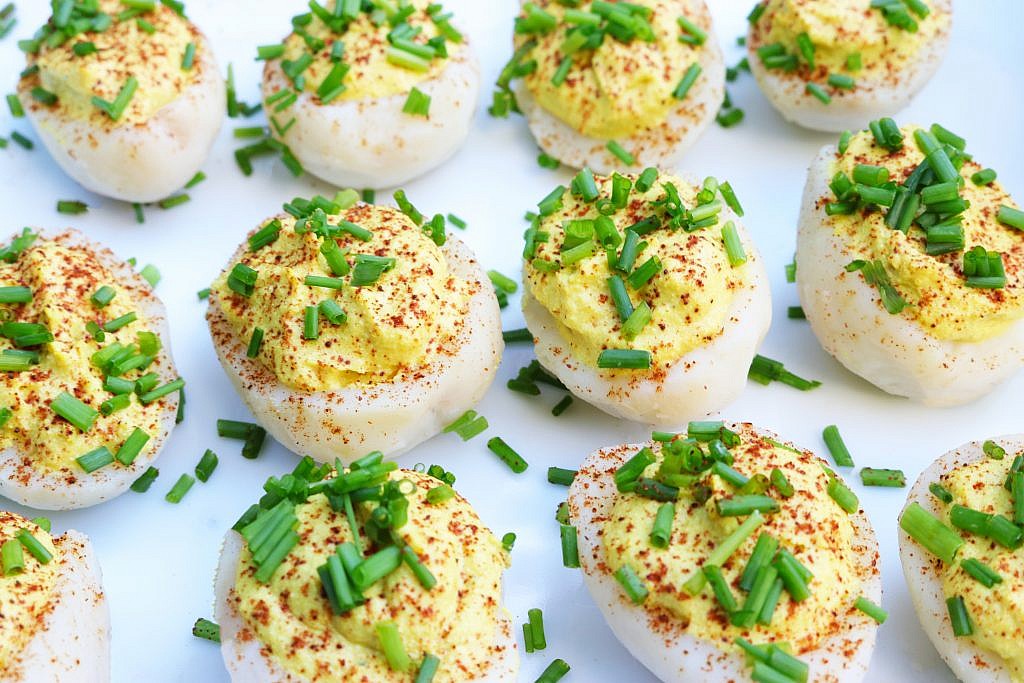 Quick Health Tip: Potatoes are what I call a superfood. Yes, you read that correctly! Nutritious and readily available.  If cooked in a healthful way such as steaming or boiling, unlike in the form of chips or fries and/or coated in oil, potatoes have wonderful health benefits. They are extremely rich in fiber, phytonutrients and protein. Did you know that potatoes contain ALL of the essential amino acids, which are the building blocks required by the human body to form protein.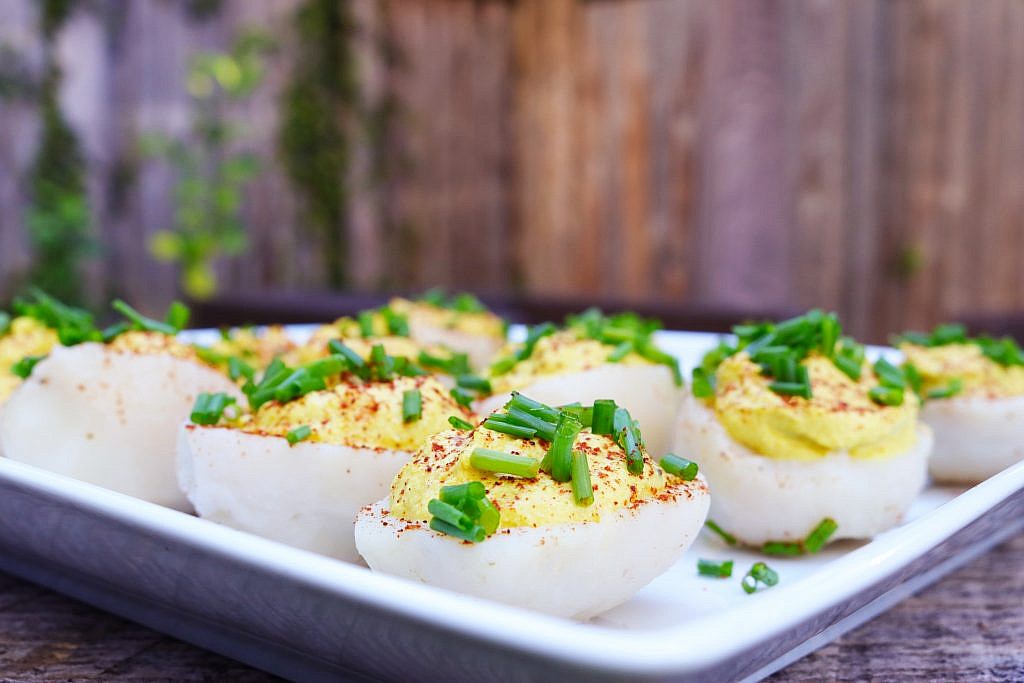 Ingredients
6-8 small organic potatoes (egg size)
220 grams of extra firm sprouted organic tofu (approximately ½ package)
1 Tbsp one-ingredient organic cashew butter
1 Tbsp organic apple cider vinegar
1 Tbsp one-ingredient organic mustard
1 Tsp nutritional yeast
1 Tsp organic turmeric powder
Cracked black organic pepper
Celtic gray sea salt
Filtered water
Toppings: organic paprika, organic fresh chives
Directions
The first step is to find "egg size" potatoes. Not too big and definitely not too small. For this recipe I used red potatoes due to their higher nutritional value, however any potato will do since you'll be peeling the skin off them either way.
Steam your potatoes for approximately 15-20 minutes. Make sure they are soft, but definitely not falling apart.
Set aside to cool.
Once cooled, slice each potato lengthwise (in half).
Using a small scoop or spoon, scoop out the center of each potato.
Next, gently peel the skin off each potato to reveal your marvelous egg base.
Using a food processor combine the potato centers, tofu, cashew butter, apple cider vinegar, mustard, nutritional yeast and turmeric powder. Add 1 tsp at a time of filtered water into the food processor in order to ensure mixture is smooth and creamy. Remember not to overdo the water. I usually only add 2-3 tsp of water.
Add as much black pepper as you like and a pinch or two of gray sea salt.
Taste Test!
Using a piping bag or simply a small spoon, scoop a generous amount of your mixture into each "egg."
Sprinkle as much or as little paprika over the top of your eggz.
Last but definitely not least, sprinkle some finely chopped organic chives over the top of each egg and voila!
Are you ready to fool your guests?
Wishing everyone a celebration to remember.
Happy Easter!