1 Oct 2017
Cheezy Turmeric, Pumpkin & Carrot Biscuits
in Refreshments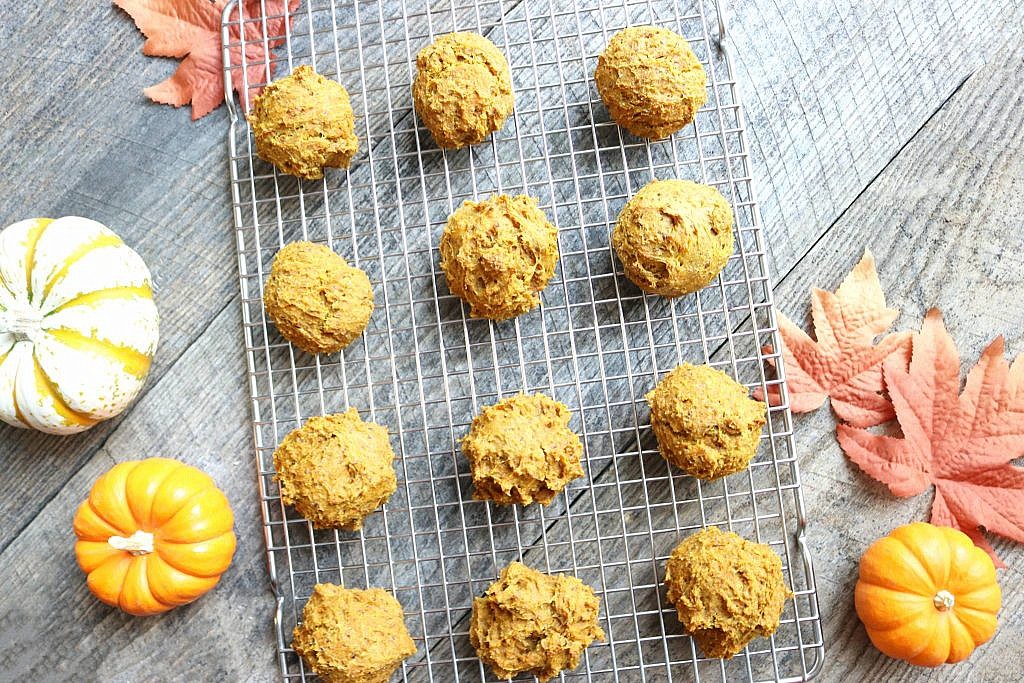 Real cheese biscuits move over! I literally came up with this recipe one day when I was craving some sort of comfort food. Prior to becoming whole food plant-based, I used to eat cheese on the daily. Little did I know I was compromising my health for taste. Well not anymore! I have two words for this recipe, purely satisfying! These savory biscuits are wonderful to have any time of the day. Try them on their own, with dips, spreads or best of all with a bowl of my Sweet Potato Bisque.
Quick Health Tip: Hands down one of the most incredibly delicious seasonings you'll ever buy is nutritional yeast. Nutritional yeast is a type of yeast from the fungi family. It is naturally fermented and dried so that the yeast cells become inactivated. Since it is fortified with vitamin B12, nutritional yeast is especially great to incorporate when living a whole plant-based lifestyle. Remember, aim to buy from a company whose nutritional yeast is low in heavy metals.
Try it virtually on everything from organic popcorn, pizza, pasta, in soup, dips, sauces and rice. It is seriously the best cheese alternative on the market!
Ingredients
2 cups organic sprouted spelt flour
1 cup nutritional yeast
2 tsp aluminum-free baking powder
1/2 tsp gray Celtic sea salt
1 tsp organic turmeric powder
1 tsp organic granulated garlic powder
1/4 tsp organic cracked black pepper
1/4 tsp organic long pepper
1 cup organic cashew milk
2 tbsp organic one-ingredient cashew butter
1/2 cup finely grated organic carrots
1/2 cup bpa-free can organic pumpkin
Directions
Line a stainless steel baking pan with unbleached and ungreased parchment paper and set aside.
Preheat the oven to 350 degrees Fahrenheit.
Place all dry ingredients including the spelt flour, nutritional yeast, baking powder, sea salt, turmeric, garlic powder, black pepper and long pepper into a bowl and mix until fully blended.
In a separate bowl place all of the wet ingredients including the cashew milk, flax eggs, cashew butter, carrots and pumpkin and mix thoroughly.
Now combine the dry ingredients with the wet ingredients. Once the mixture is evenly blended, pull up your sleeves and get ready to play with your food!
Roll the mixture into 12 rather uniform balls and place evenly spaced on your baking pan.
Bake in the oven for 25 minutes.
Let these glorious biscuits cool a bit on a stainless steel wire rack and when you can't wait any longer, dig in!