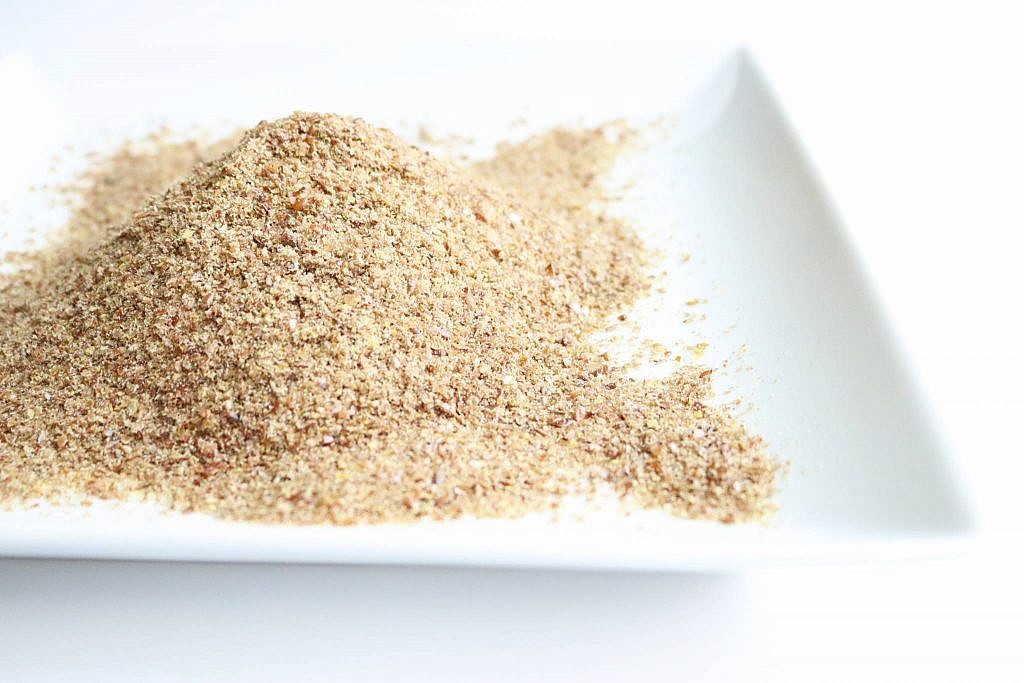 An 'egg-cellent' alternative to any egg on the market. Why would you choose to eat something that is pro-inflammatory over something with proven health benefits such as flax seeds. This is the easiest recipe ever. Add this as an egg replacer when making bread, sauces, dips and virtually any baked good. Change any recipe into a healthier one!
Quick Health Tip: Flax seeds, aka nutritional powerhouses, are one of those whole foods you should have almost on a daily. Not only are flax seeds high in ALA, which is a type of omega-3 fatty acid, they are one of the world's highest sources of lignans, which are exceptionally powerful polyphenols that exhibit potent anti-oxidant and fiber-like properties. Choose ground rather than whole flax seeds to allow for enhanced digestion. Remember, flax seeds may decrease the bioavailability of your medications, so if you're on any, take your medication one hour before or two hours after ingesting flax seeds.
Ingredients
1 heaping tbsp ground organic flax seeds
2-3 tbsp filtered water
Directions
Add your ground flax seeds into a small bowl.
Fill the bowl containing the flax seeds with filtered water.
Whisk together and let the mixture sit for approximately 5 minutes. Seriously, that's it!