1 Dec 2016
Whole Pumpkin Spiced Latte
in Beverages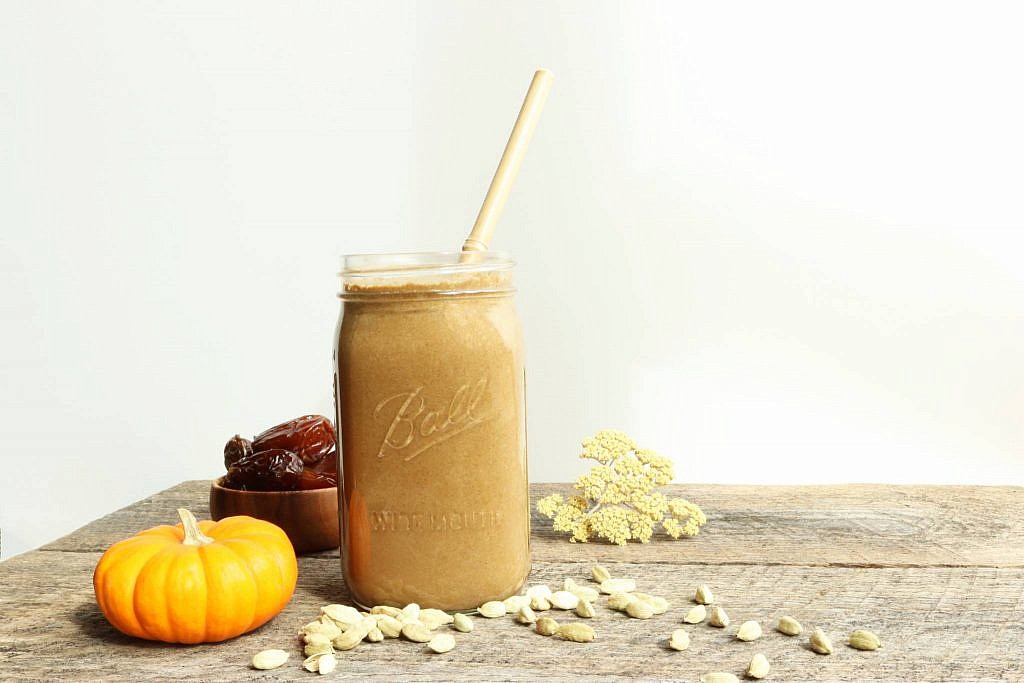 It's that time of the year again! Pumpkin Spiced Lattes are in full swing. There are so many to choose from, but they're definitely not created equal that's for sure. Why compromise your health and taste? Go for the one with real, whole ingredients without the fillers, "natural flavors" and other questionable additives. Go for this one! This recipe takes Pumpkin Spiced Lattes to a 'whole' new level, literally. Watch out though, you may just want to devour this in one day. Fill your house with the aroma of autumn, share the love and enjoy amongst family and friends.
Quick Health Tip: Get rid of your plastic, chemical-leaching coffee maker and replace it with a glass French press or a glass/ceramic pour over coffee maker. They are quite inexpensive, especially when considering your health. When using a pour over coffee maker, make sure to only buy unbleached, chemical-free filters.
Ingredients
34 oz organic non-GMO coffee or 1 8-cup French press
Flesh 1 Thai Coconut or 1/2 cup shredded/unsweetened organic coconut
1/2 bpa-free can organic pumpkin
Handful organic raw pecans
Handful organic raw pumpkin seeds
6 pitted organic medjool dates
1/4 organic vanilla bean
1-1 1/2 cups homemade organic almond milk
2 pods organic green cardamom
2-3 tsp organic Ceylon cinnamon
1-2 tsp organic pumpkin pie spice
Pinch of organic nutmeg
Directions
Brew a 34 oz pot of organic coffee of your choice.
Pour the coffee into your high speed blender. Add in the coconut, pumpkin, pecans, pumpkin seeds, pitted dates, vanilla bean, almond milk, cardamom, cinnamon, pumpkin pie spice and nutmeg.
Blend until smooth. Can you smell autumn infusing throughout your house?
Enjoy warm or if you prefer it cold, either blend in some ice or stick it in the fridge to have as a treat for later.