12 Nov 2017
Holiday Superfood Chocolate Fudge
in Indulgence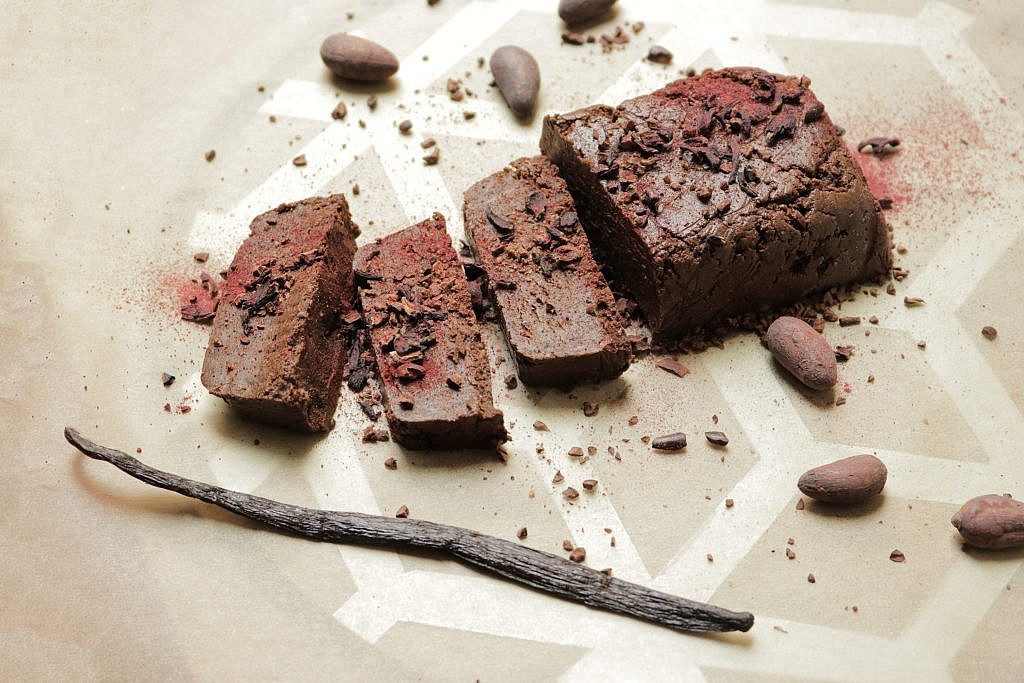 So, you're at a holiday party and you just spotted a plate of chocolate goodness from across the room…it's none other than fudge…refined fudge that is. You reach over, but pause as the guilt consumes you. If you're interested in avoiding this from happening to anyone at your holiday get-together then this recipe is just for you! Yes, that's right guilt-free healthy plant-based fudge. It's sure to please everyone…even those that are health conscious.
Ahhh, the holidays without any guilt or deprivation….now that's a celebration!
Quick Health Tip: Even though "Superfoods" don't really have an official definition, the term is commonly used to refer to foods that are high in nutrients such as vitamins and minerals. Please keep in mind however that whole, intact plant foods can ALL be considered superfoods, each with varying degrees of nutrients and polyphenols. Perhaps you cannot always splurge on a bag of wild medicinal mushroom power or chlorella, but that doesn't mean you cannot fill your cart up with a rainbow of vegetables including red cabbage, kale, broccoli and sprouts!
Ingredients
1/4 cup organic cacao powder
1 tbsp organic carob powder
1/2 tsp organic lions mane mushroom powder
3 tbsp organic lucuma powder
1/2 tsp organic maca powder
1/2 tsp organic mesquite powder
1/2 tsp organic ceylon cinnamon
1/4 tsp organic chlorella
1 tbsp crushed organic roasted chocolate beans
Seeds from 1 organic vanilla bean
Pinch organic turmeric powder
Pinch organic black pepper
Pinch organic nutmeg
Pinch crushed organic cloves
Pinch crushed organic cardamom
Small pinch organic kelp flakes
Small pinch Celtic Sea Salt
3 tbsp one-ingredient organic cashew butter
7 tbsp filtered water
2 large medjool dates
Toppings: organic beet root powder, crushed organic roasted chocolate beans and dried organic hibiscus flowers
Directions
Roll up your sleeves and let's begin!
In a large bowl, mix together your cacao powder, carob powder, lions mane powder, lucuma powder, maca powder, mesquite powder, ceylon cinnamon, chlorella, crushed roasted chocolate beans, vanilla bean seeds, turmeric powder, black pepper, nutmeg, crushed cloves, crushed cardamom, kelp flakes and celtic sea salt.
Using a separate bowl, mix together your cashew butter and only 4 tbsp of filtered water.
Using a food processor, blend your dates with 3 tbsp of filtered water.
Add your date mixture to your cashew mixture and mix until even.
Next, stir in your date and cashew mixture into the bowl with all of your dry ingredients.
Mix until completely uniform!
Place mixture into 6 inch pan lined with parchment paper and place in your freezer for 1 hour.
Remove from freezer.
Cut into slices.
Now for the best part…sprinkle with beet root powder, roasted cacao beans and dried hibiscus flowers.
For some added superfood holiday cheer, serve with a beautiful cup of turmeric latte, made with nut milk but of course 😉