21 Dec 2017
Un-Beet-able Borscht
in Good Day
Sweet with a punch of pepper and spice, this beautiful warming red soup is Christmas magic in a bowl. Growing up in Poland, Christmas was simply not Christmas without beetroot soup on the dinner table. Barscz, translated to borscht in English, is a tradition and staple in every Polish household during Christmas. Every Christmas Eve since I can remember, my family and I gather around the Christmas tree after our twelve-dish dinner indulging in one another's company as we open gifts, while we enjoy a cup of my parents' infamous borscht. The sweet delicious aroma from the beet soup fills the air and that's when Christmas memories in my house are made. Wanting to share one of my favorite Christmas traditions with you I decided to re-create my own version of borscht. Heavy on the plants, herbs and spices, I also added beans and leafy greens for an extra nutritional boost your body will love!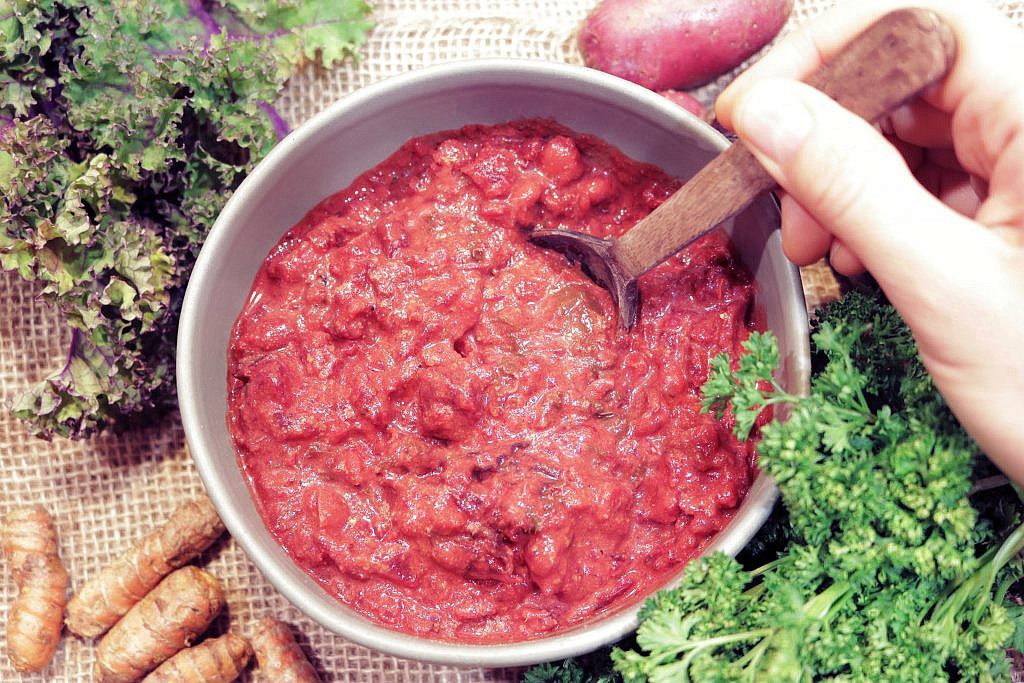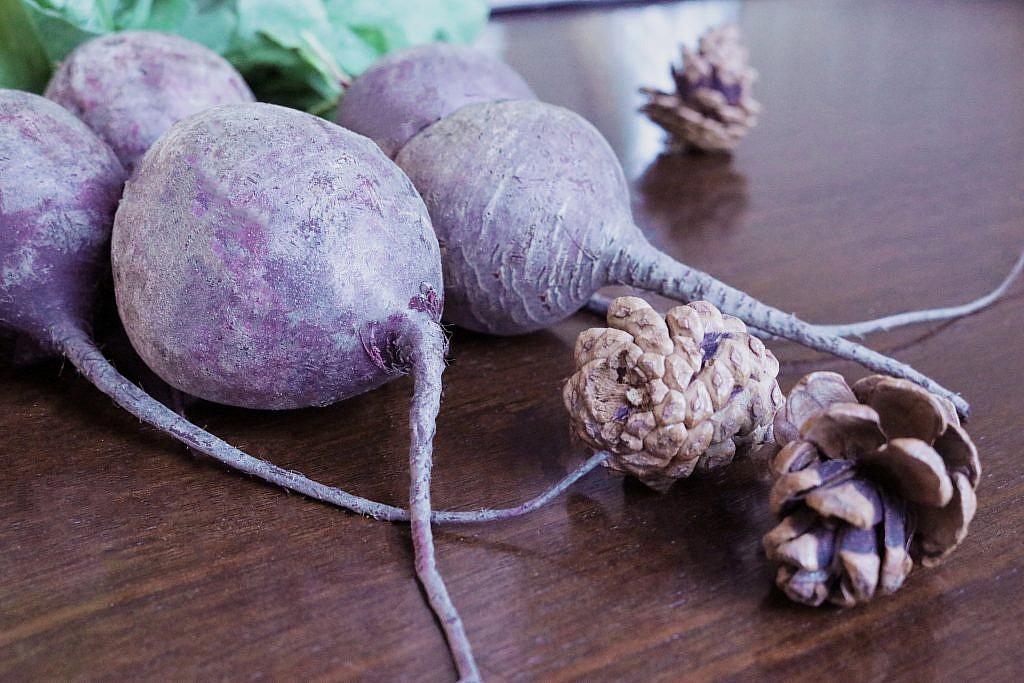 Quick Health Tip: Belonging to the chenopod family, beets are a root vegetable that contain very unique phytonutrients called Betalains. Aiding in the body's ability to detox more effectively, the phytonutrients in beets have terrific anti-inflammatory and anti-oxidant properties, which also give a beet its gorgeous red pigment. Being that beets are extremely high in nitrates, when ingested, the bacteria in your saliva converts the nitrates to nitrites, which then gets converted to nitric oxide (NO) in your body. The benefits of this are tremendous! NO acts as a potent vasodilator in your body opening up your arteries thereby enhancing blood flow. People suffering from diseases associated with poor circulation such as heart disease, erectile dysfunction, vascular dementia, peripheral artery disease, etc. should therefore load up on those beets!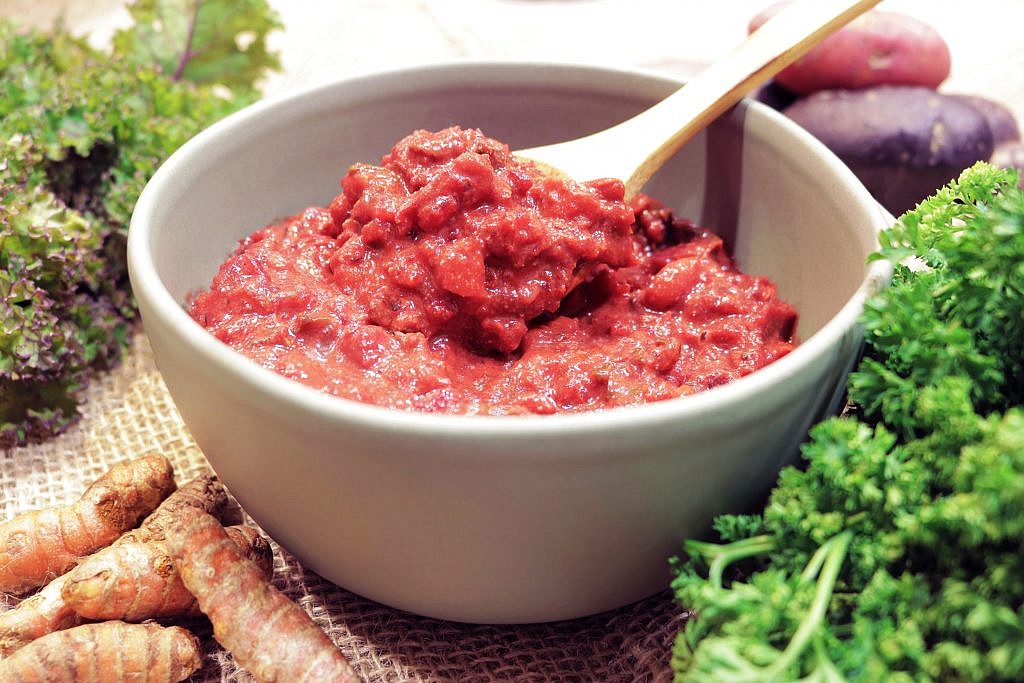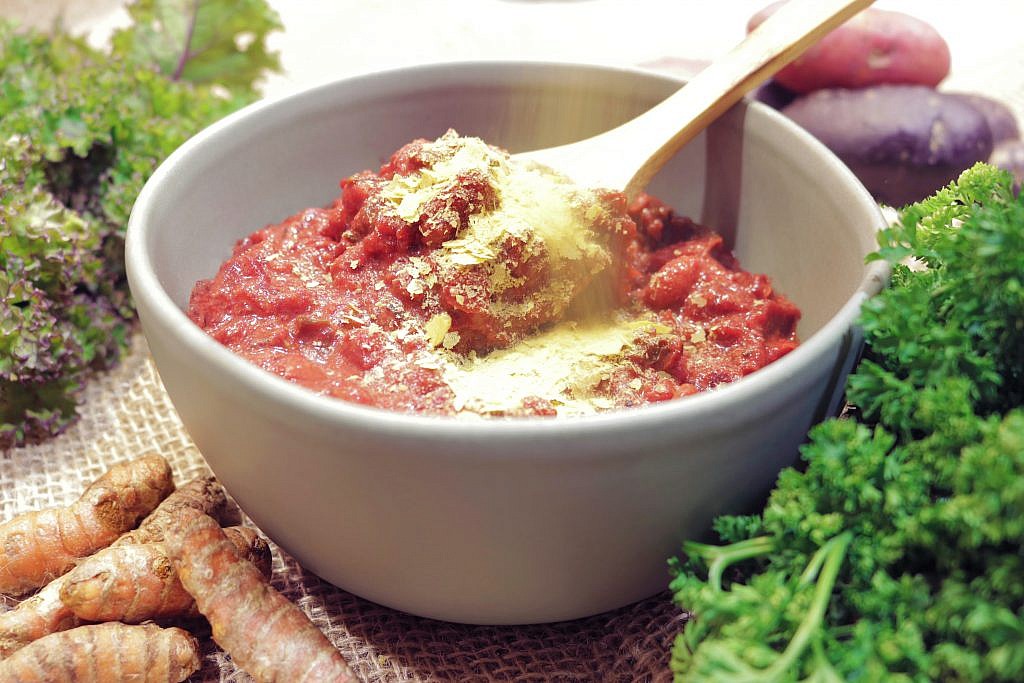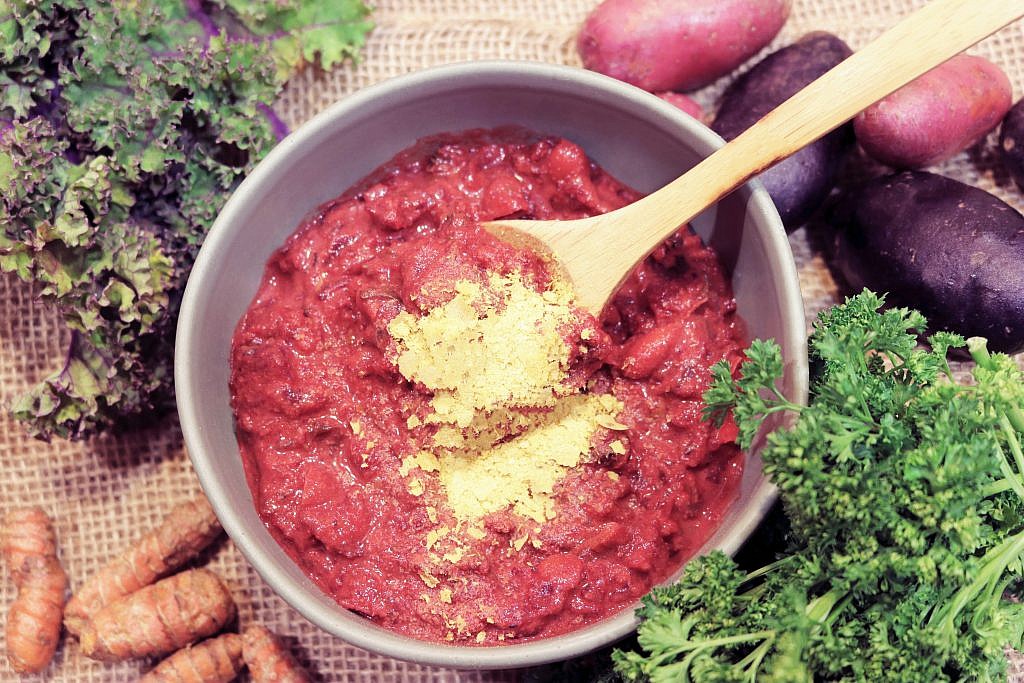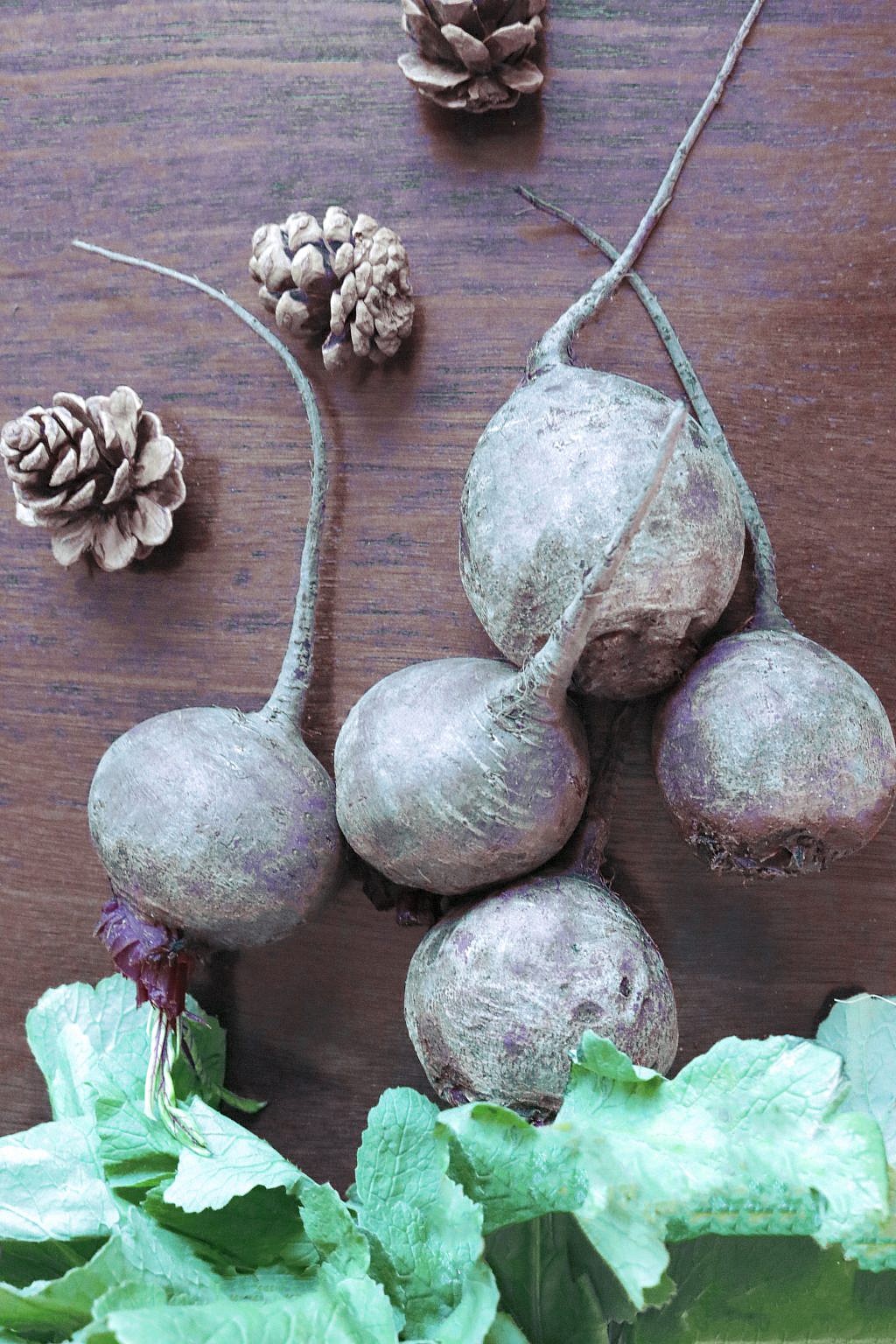 Ingredients
2 Large organic red or purple potatoes
10-12 Medium-sized organic red beets
Filtered water
1 Large organic white onion
1 Head organic garlic
2 cans BPA-free, organic unsalted white beans
½ bunch organic red curly kale
Handful fresh organic thyme
Handful fresh organic parsley
3 three-inch pieces freshly grated organic turmeric
1 Tbsp freshly grated freshly grated organic ginger
8 Tbsp low sodium organic tamari
1 Tbsp organic black pepper
1 Tsp kelp flakes
1 Tsp organic cayenne powder
1 Tsp organic smoked paprika
1 Tbsp organic apple cider vinegar
1 ½ cups Braggs nutritional yeast
2 Tbsp one-ingredient raw cashew butter
Christmas Magic
Directions
May the Christmas magic begin!
Place your potatoes and beets into a large pot, bring to a boil and simmer for 15 minutes. Once soft, allow your beets and potatoes to cool or rinse under cold water to speed up the process.
Leave the skin of the potatoes on and peel only your beets. You don't have to be that meticulous here. If you leave a little bit of the beet skin on it's quite alright since the skin is extremely nutritious.
Place beets and potatoes back into your large pot. Mash the beets and potatoes using a potato masher.
Next, warm up a skillet on high heat. Add a splash or two of filtered water and then immediately throw in your diced onions and garlic. Stirring quite frequently to avoid the veggies from sticking to the pan, keep adding in a splash of water once you see all water has evaporated. The key here is to brown your onions and garlic without using oil. Remember, overdoing it with the water will not allow the veggies to brown, so just watch, stir and add a splash of water when needed.
Place onions and garlic into the large pot containing your beets and potatoes.
Add in your white beans, finely chopped kale, thyme and parsley, finely-grated turmeric and ginger, tamari, black pepper, kelp flakes, cayenne powder, smoked paprika, apple cider vinegar and nutritional yeast.
Top off your pot with approximately 1 ½ cups of filtered water.
Cook on medium heat until warm.
Hope you enjoy one of my favorite Christmas traditions with your loved ones.
From my home to yours, wishing you a Beet-utiful Christmas!!